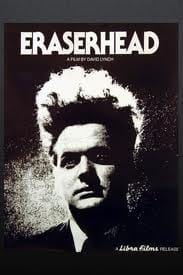 David Lynch, the legendary director of many noteworthy films including Elephant Man and Eraserhead, was once asked by Terry Gross on Fresh Air what he does when he makes a movie. After a long pause he replied, "You know, when I'm making a movie, I don't know what I'm doing." Of course there is something that is guiding his actions, but whatever it is, isn't something that he can verbalize. When Lynch is immersed in his creative process, he has a way of knowing that doesn't involve words.
Even if we're not professional artists, every time we enter a situation not knowing how it's going to turn out, we are engaged in the creative process. How do we navigate this unknown territory?
If something is unknown, it's not possible to have a map or a plan figured out ahead of time. It may even seem, as David Lynch attests, that we don't know what we're doing. Our ability to verbalize with words is not available to us.
Depth psychologists say that the language of the creative "middle realm" is in the form of image. Images—metaphors, dream images, daydreams, visions—lie at the heart of the creative process. When we find ourselves confronting the unknown, images are our navigational tools.
Although we may have difficulty verbalizing our "knowing" in this realm, we are all well-versed in the language of image and some would argue that images are our native language. The earliest humans did not have written language—instead, they used their physical bodies through gesture, facial expression and posture to convey messages to one another. They painted pictographs on cave walls and communicated through visual signs. And as babies we don't have skills for verbal language, but we have eyes that see and bodies that bump into things, and through this bumpy, physical process we form images for how the world operates. Images are central for learning, communicating and creating.
They guide us through the unknown.