I'm a huge fan of Top Chef, the reality tv show where gifted chefs from across the country compete with each other in elimination challenges. The show has hooked me into cooking as an art form. (I think I like the titles of the dishes almost as much as the visual…)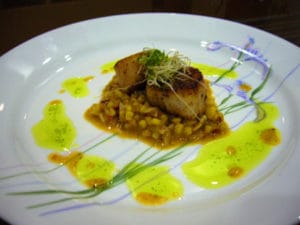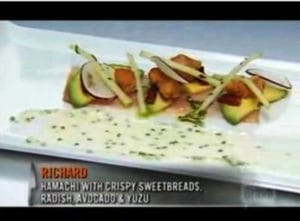 Watching Top Chef has led me to search for more cooking links on the internet, which eventually led me to a youtube video of Thomas Keller, an award-winning, world-renowned American chef. Here's what Thomas had to say about the art of cooking:
The key to inspiration is awareness, awareness of the world around you. Anything can inspire you, whether it's a piece of fruit in the garden, a purple box of tapioca in the grocery store, or a flower outside. Once you have that, then you have to interpret the inspiration. Interpreting it in a way that's meaningful for you and what you do. And then it's evolution, because dishes always evolve. So there are four key elements: awareness, inspiration, interpretation, and evolution.
Yum.